The Tax Experts Group is the largest provider of tax relief in the area, with over 200 Offer in Compromise accepted each year. Our company is passionate about serving Orange County and being close to our clients. Our premier tax services have helped thousands of clients achieve tax resolution. Our customers work with us year after year to resolve their tax needs. Read our testimonials and learn how we have helped others like you.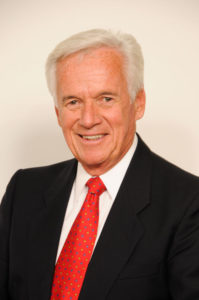 Meet Jack Gendreau, our resident Tax Resolution Expert with over 30 years of experience. Jack is a certified IRS Enroll Agent and understands the complexities of working with the Internal Revenue Service and California State Franchise Tax Board. Gendreau credentials include a Masters in Business Administration (MBA) from the University of Chicago, which allows him to understand your tax needs regardless if you are an individual or a business. He has been involved with over a dozen start-up companies, including acting as CFO and president. Don't look any further for your tax relief.
Gendreau personally manages and works with a select team of IRS tax attorneys, income tax accountants, CPA's and IRS Enroll agents to bring you the best outcome and settlement. In most cases, there is no need to hire an expensive tax attorney or pay the high fees of a National Tax Resolution Company. Our team of experts will bring you the best result at the lowest cost.
The Tax Experts Group has over 30 years of experience. Meet our trained team and try our systematic method that has helped thousands of people. Our fees are affordable and manageable.
Affordable Retainer
It is easy to get started with a retainer fee as little as $500. Allow our team of professionals to represent you to the IRS and take the stress out of your life. We specialize in making the process streamlined and fast. You can learn more with a free consultation.
Affordable Monthly Service Fee Installments
If there are additional service fees owed, these are personalized into monthly installment payments as low as $500. You can begin the path towards tax resolution now.