Are you looking for a tax expert in Irvine?
Call today and book your appointment with The Tax Expert Group to get the best tax services in Irvine. Try one of our two offices, or we can even meet with you at another convenient location. We guarantee privacy and our professional staff will walk you through our proven method to help you gain tax relief today!
Where to start?
Let us bring you tax relief today. We will work directly with the IRS database and can file prior year tax returns to bring your account current. Call us today and see how we can offer you low monthly payments or an Offer in Compromise that you can afford.
We are a full tax service. See why hundreds of clients return to us year after year.
Eliminate Taxes or Reduce
Stop Garnishment and Bank Levy
Remove Tax Lien
Affordable Payment Plans
Defend You in a Tax Audit
File Prior Tax Returns
We are your negotiators!
We will act as your professional representative to the IRS. Our team is experienced and trained to understand their processes and procedures.  Don't take a chance doing this yourself. We have negotiated reduced tax liability for thousands of clients. Come in for a free consultation and see how we can reduce your tax liability.
Call 949-500-3460 now and begin the path towards debt freedom.
1/24/2017
SANDY P.
SAN CLEMENTE, CA
Saved my life! Jack gendreau is amazing the most patient knowledgeable professional I've ever worked with!
---
1/19/2017
JAMES J.
SAN CLEMENTE, CA

Jack did an excellent job with my offer and compromise. He did exactly what he said he was going to do. My entire tax bill was reduced to $1,000.00. It feels so good to have the IRS off my back. I recommend him highly.
READ MORE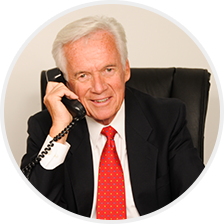 We've been in business in Orange County for over 30 years. We love helping our clients resolve their tax problems.
– Jack Gendreau, EA MBA

© 2016 THE TAX EXPERTS GROUP · OrangeCountyTaxRelief.com · All Rights Reserved ·
Reproduction in whole or in part in any form or medium without express permission of The Tax Experts Group and Company is prohibited.