Our specialized team of tax attorney's, CPA's and IRS Enroll Agents has the solution to your tax issues. Locally owned and operating in Orange County, California, The Tax Expert Group provides you with all your professional tax service needs.  Your tax problems are about to be resolved whether your needs are individual or for a business. As a client you will receive prompt, courteous and professional communications while we manage your case.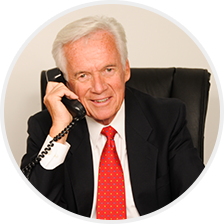 We've been in business in Orange County for over 30 years. We love helping our clients resolve their tax problems.
– Jack Gendreau, EA MBA
We are Orange County's largest provider of Offer in Compromise. Call us today for a free consultation to begin minimizing your Federal Income Tax and State of California Tax; reduce your payments to an affordable level, and to alleviate your stress. Let's start!
MAXIMUM TAX REDUCTION
We are your solution to tax relief. Learn how the Tax Expert Group can reduce or eliminate your taxes.
FIND OUT MORE
AFFORDABLE FEES
Retainer fees as low as $500 and easy monthly installments for additional service fees.
FIND OUT MORE
LAW IS IN YOUR FAVOR
It is your legal right to pay only the amount of tax due including interest & penalties.
FIND OUT MORE
OUR METHOD
We offer our proven method that will systematically examine and reduce your tax debt.
FIND OUT MORE
1/24/2017
SANDY P. — SAN CLEMENTE, CA
Saved my life! Jack gendreau is amazing the most patient knowledgeable professional I've ever worked with!
---
1/19/2017
JAMES J. — SAN CLEMENTE, CA

Jack did an excellent job with my offer and compromise. He did exactly what he said he was going to do. My entire tax bill was reduced to $1,000.00. It feels so good to have the IRS off my back. I recommend him highly.
---
1/8/2017
MELINA B. — LAGUNA HILLS, CA

My family and I have been working with Jack for several months now and I have nothing but good things to say. He is very organized and professional, and has a way of bringing a sense of peace to frustrating situations. He was very accessible and was always happy to help whenever we called or stopped by the office. I highly recommend working with him if you're having any tax issues.In addition, the staff at the office are extremely friendly as well. We found it to be a very welcoming environment during trying times, and we're grateful for that.
CONTACT US
See how the experienced tax lawyers and tax experts at The Tax Experts Group can eliminate your tax liabilities. Call us today for a free consultation and begin to path towards tax compliance. Start your tax relief today!
Call 949-500-3460
Appointments are available
Monday-Friday 8:00 a.m. – 5:00 p.m.
Saturday 8:00 a.m. – 12:00 p.m.
SAVINGS WITH QUALITY
We guarantee the most professional tax services at an affordable low cost.
Retainer fees as low as $500!
LOW MONTHLY SERVICE PAYMENTS
With personalized payments that match your ability to pay, you can still maintain your living expenses and needs.